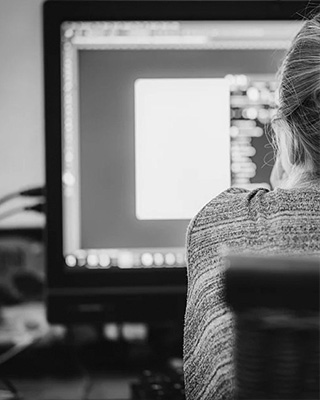 I truly believe in the term "Care Design Solutions."
The name represents how I pursue my projects. I CARE about you and your needs. I DESIGN graphics that we both co-create. And I develop SOLUTIONS for any challenges you may have.
If you would like to contact me for a quote or just a question about my services, you may call or text me at 317.289.0098 or email at carrie@caredesignsolutions.com
See below for a list of my services and portfolio of my work.
Logos / brand Identity
Design new logos or update existing logos to fit your new brand.
Web design / development
Create customized websites using worpress or use existing templates.
Email marketing
Create emails using mailchimp or your favorite email client to help spread your message.
Printing design services
Business Cards, Brochures, Flyers, Post Cards and so much more!
digital design services
Design and create graphics, animations and videos to use for any social media platforms or website.
Social media content
Help set up your Social Media graphics to match your brand.
All
Websites
Logos
Graphics
Carrie's work as a website designer is terrific! She has done regular updates to my lab's website for over a decade. I highly recommend her and her work!
Working with Carrie has been awesome. She has created and managed a website for us for many years now. She created our original website and it was fantastic. A few years ago we went through a rebranding and she totally redid our website from the ground up to match our new brand. I constantly get compliments from both patients and other business owners. The thing that impresses us the most is how easy she is to talk to and how quick she is to make changes. I can contact her asking to change this-or-that and within the week it is done. Everything about working with Carrie is professional and seamless. I have, and will continue to, recommend her to everyone.
I have worked with Carrie for over 3 years now and I love her work! She is professional, a great listener and she truly cares about her clients. She is great at updating your website because we all know that changes do happen. Carrie always meets deadlines, is very easy to work with and responds to my questions and concerns in a timely fashion. I highly recommend her services!
GET IN TOUCH
If you would like to contact me for a quote or just a question about my services, feel free to call, text or email me.
317.289.0098
carrie@caredesignsolutions.com